Skip to Content
Who Are We?
Stellar Painting and Remodeling is a consultative and home-grown, family-owned business that serves the Denver Metro and surrounding market with residential and commercial painting, carpentry repair, deck repair/rebuilt, gutter replacement, finish carpentry and residential kitchen, bath, tile flooring and general remodeling. Stellar was founded in 2004 and is celebrating its 16th year in Business. Stellar is proud to share award winning service and staff to our Clients.
Our Mission
Stellar Painting and Remodeling's commitment to our clients is provide Great People, Fair Pricing, use the Best Products available always and collaborate to provide a positive experience with a caring staff, hard- working skilled technicians and conscientious Field Service Managers that all collectively strive to consistently produce a Positive End Result.
Our Customers
Who can benefit from our services? Homeowners, general contractors, custom home builders, business owners, building owners, maintenance engineers, realtors, property managers and community HOAs.
Our Owners
Guy Miller is the Founder of Stellar and is the President of Stellar Painting and Remodeling, Guy was born in Detroit, grew up in Houston, Texas and has lived in Denver since 1998. Guy currently resides here in the Willow Springs Morrison community in the "OUTLOOK" on Snowcreek Lane.
Our Family
Guy has two Boys, Alex (17) and Brandon (15), and is married to Michelle. Both Boys play Football at Dakota Ridge High School and Alex is a heck of a Skier along with Brandon, the Family Snowboarder. Guy enjoys golf right here at the Red Rocks Golf Course, skiing and riding his Harley in the beautiful Colorado mountains. Michelle enjoys her work outs, golf and skiing with the Family.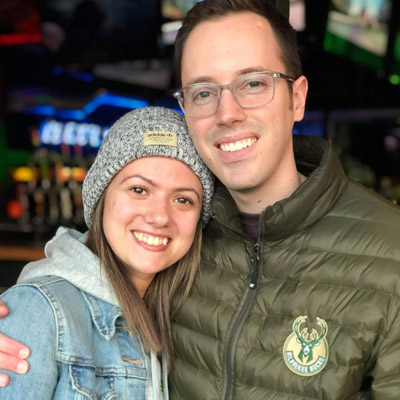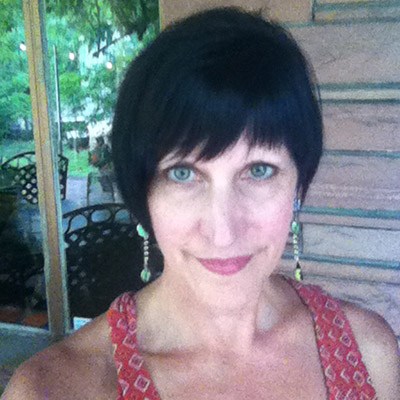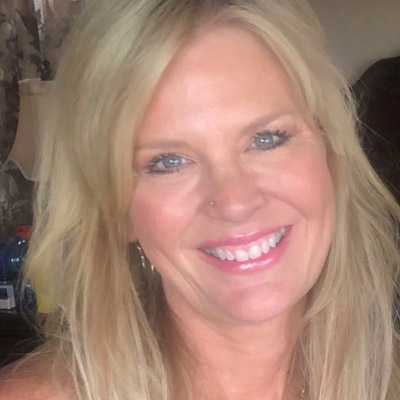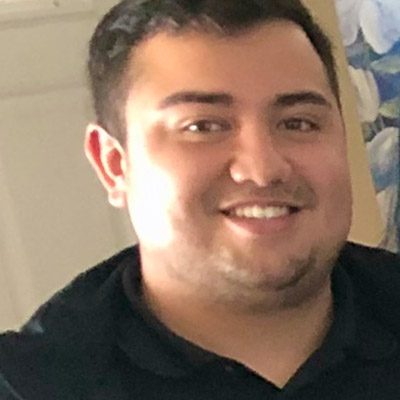 Armando Torres
Residential Field Service Manager
Ashley
Accounting Service Manager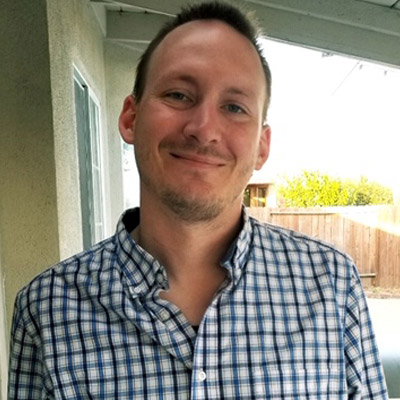 Nick Lawrence
Field Service Manager and Stellar Safety Manager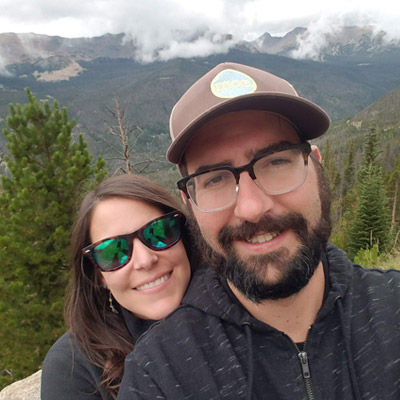 Liesl Hite
Residential Project Coordinator
Founding Stellar
Guy graduated from the University of Texas at Austin with a BBA in 1983 and started working for Sherwin Williams Paint straight away out of college. He then worked in the Houston market for 13 years with GRACO Inc. in its Painting Contractor's Paint Application and Equipment Division. He moved to Denver in 1998 and went to work for a local Denver paint manufacturer, Colorado Paint, as a Director of Marketing and Sales for a new line of paint called "STELLAR PAINT," thus the origin of the business name. STELLAR PAINT was purchased by Kwal Paint and Guy moved to work for a local paint contractor as an Estimator and General Manager, finally starting his own company in 2004.
Interview with Guy Miller (Owner)
How / why did you start your business?
A Painter I had worked with for years as an Estimator convinced me that I should try to take on starting my own business. I felt at the time, I was 40 years old, that it was time to give it a go. Months of preparation, a business plan, a meeting with the President of a small local bank, a successful pursuit of that start up loan and I was off and running. After initial years of grass root advertising, walking miles with one of my kids strapped to my back -dropping off door hangers, burning thru at least 6 motor scooters doing the same and after a lot of perseverance, drive, tenacity, persistence and commitment to my principles, here I am today 16 years later.
What is unique about your business?
We are not a widget type of firm. We consult, care and focus on good advice and a scope that is always in the best interest of the Client's needs. The focus, unfettered commitment and desire by a Caring Staff, in the Field Service Management, Supervisors and Crew Leaders to use the processes that we have created thru the years to provide a top notch client experience and end result. The desire to please always is unquestioned.
What sets you apart from your competition?
FOCUS: We do what we do best; painting and remodeling. We keep our eye on the ball and do the things that we are best at.
BEST PRODUCTS SCOPED: We use industry leading Sherwin Williams, Benj. Moore and Behr Paints and Primers. From Best Elastomeric Lifetime Grade Caulks to the tried and true Waterborne Peel Bond Primers you are going to get great options on paint and the best prep products available for your Projects.
TENURE: The tenure, experience, and care of our painting crews leads this market. Our Core Painters have been with us for an average of 6-8 years and 25% of them for as long as 14-15 years. We know our crews and their award-winning abilities, This is a huge advantage for our Clients.
DESIRE & COMMITMENT: The Stellar team collectively has a sincere desire and PASSION to strive for greatness, second to none in this market. Be Great not just good. From the in-house customer service staff to the Field Service Managers and Crew Leaders in the Field we are committed to do what it takes for positive end results.
ATTENTION TO DETAIL: From our industry-leading house protection packages to the detailed scope in our estimates, we believe detail means quality end results.
TRACK RECORD & EXPERIENCE: We have been in business 16 years with over 50 yrs. of combined experience. We have unprecedented credentials with over 8000 Post Job surveys at a 98% rating of excellent, over 140- 5 Star Google Reviews, over 500 Birdeye reviews- 4.9 Rating, 5 star ratings with Team Dave Logan and Tom Martino, an A+ Rating with the BBB for 15 years, 10 BBB Gold Star Awards,11 Years- of ANGIES LIST Super Service Awards, and a Angie's List -5 star rating with over 400 reviews. "Take that for Data!"
COLOR & DESIGN: We offer free color consultation services with our designers, have Stellar-recommended colors and schemes, will provide Plans for New Decks and a Unique Draw Down program for Color Samples to ensure you like your chosen colors.
WARRANTY: We provide an industry leading Exterior Painting Unlimited Workmanship Warranty from 5 to 10 years.
SERVICE OFFERINGS: We are your ONE STOP SHOP from Painting Services, Deck Rebuilds, General Carpentry Services both Inside and Outside to Popcorn Ceiling Removal, Texture Repair, Wallpaper Removal, Kitchen Cabinet Painting to Faux & Artistry Painting.
What do you and your staff enjoy about your jobs?
The absolute pleasure and joy of a successful project and making people happy. Winning together and always being there for each other to pick one another up when needed. It's that simple.
What advice do you give homeowners?
Take care of your home regularly! The life of an exterior paint job is based on Elevation (Height), Directional Elevation (East, West, North and South) and the PRE-EXISTING CONDITION OF THE HOUSE. Go with a proposal that you believe is more right than wrong at the right price, not necessarily at the lowest price. The right scope and bid will give you years of return on your investment.
Focus on painting and refreshing walls in your home and maintain your trim and doors. Leave closets and ceilings for when you sell your home. Use vibrant and mood appropriate colors. Keep your kitchen and bathrooms updated in order to maintain the value of your home. Consider Kitchen Cabinet Painting as a more economical approach as an option to replacement depending on what you plan to invest.
How are you and your business involved with the community?
Through the years, Stellar has worked with Rebuilding Together, The Kemp Foundation, local sports teams, the Denver Children's Home and the Saint Mt. Vincent's. School for troubled youth.
Who can benefit from our services? Homeowners, general contractors, custom home builders, business owners, building owners, maintenance engineers, realtors, property managers and community HOAs.
What else should we know about you, your family, or your business?
We have lived in the Willow Springs for 10 years. I'm part of the hood and it has meaningful import to us to work for my Neighbors and Business Associates, we offer Neighborhood Discounts and want to serve this community. I look forward to seeing you all soon,
Give Us a Call or Fill Out Our Form Today