Skip to Content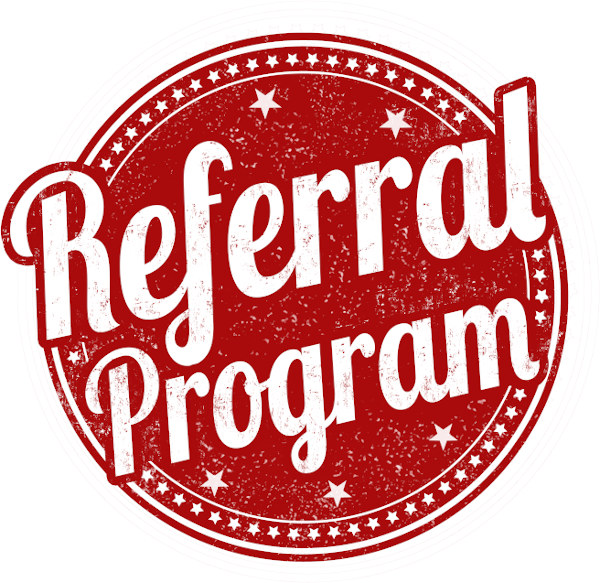 STELLAR REFERRAL PROGRAM 2021
We Deeply Appreciate our Previous Clients or whoever refers us. It is our great honor to have earned any referral and a loyal and appreciative client base is the greatest resource any company possesses.
Stellar Referral Program
If you love our work, then tell your friends and family.  If they use us, we will give you a gift!
Program Details
Refer Client to Stellar and Receive $50.00 Amazon Card
STELLAR REFERRAL BONUS – For Every 3rd Referral Receive $100.00 Amazon Card
Example:
2 Referrals = $100.00 ($50.00 ea.) and 3
rd
= $100.00 Amazon Card
Total: $200.00 in Amazon Gift Cards for 3 Referrals
Hit the Jack Pot!
CALENDAR YEAR PROGRESSIVE BONUS
Receive $75.00 Referral for every Referral over 3 for Calendar Year w/ $100.00 Amazon Card at every 3rd Progressive referral. (i.e. 6,9,12 ect.)
Terms: Minimum Project of $900.00 or greater and project must be sold and full payment received.
Give Us a Call or Fill Out Our Form Today
Serving the Areas of Denver, Boulder, Highland Ranch, Lone Tree, Centennial, Littleton, Lakewood, Greenwood Village, Parker, Arvada, Golden, Westminster, Thornton, North Glen, Castle Rock